Dental treatment in Brazil
Enjoy advanced dental treatments in São Paulo-Brazil, while you get to know our warm people and touristic attractions. The quest for the perfect smile often leads individuals to seek out the services of the best cosmetic dentists in Brazil. The experts at Implart Dental Clinic are specialized in transforming smiles through various aesthetic procedures such as teeth whitening, veneers, dental implants and smile makeovers. Brazilian cosmetic dentists at ImplArt are renowned for their attention to detail and ability to create natural-looking, dazzling smiles that boost patients' confidence.
Dentistry in Brazil: a Hub for Dental Excellence
Brazil has emerged as a global hub for top-notch dentistry, drawing attention for its advanced cosmetic dental procedures and highly skilled professionals. When it comes to enhancing one's smile, Brazil offers options that cater to both domestic and international patients.
Dentistry in Brazil, with its focus on aesthetics, oral health, and expertise, stands out as a premier destination for dental care. Whether you're looking for a cosmetic dentist to perfect your smile or a general dentist for routine check-ups, Brazil, and especially São Paulo, has you covered with some of the best dental professionals in the world.
If you are looking for the best dentist in Brazil, or the best dentist in São Paulo, or even for the best cosmetic dentist in Brazil, it is important to mention that Implart Dental Clinic is the best dental implant clinic in Brazil, according to the Global Clinic Rating ranking. The GCR Score (Global Clinic Rating) is an international organization created with the purpose of providing evaluations of 432,000 medical and dental clinics in the world, in such a way that it allows indicating those that develop the best practices.
CONSIDER BRAZIL AS YOU NEXT MEDICAL-DENTAL TOURISM DESTINATION, YOU´LL BE AMAZED
Welcome to São Paulo, Welcome your new Smile
Implart Dental Clinic: Your Destination for Exceptional Dental Care
For those seeking world-class dental services in Brazil, the "Implart Dental Clinic" is an outstanding choice. Located in the heart of São Paulo, this prestigious clinic offers a wide range of dental treatments and is particularly well-suited for international patients.
About Implart Dental Clinic
Implart Dental Clinic is renowned for its commitment to excellence in dentistry. Their team of highly skilled and experienced dentists, along with state-of-the-art facilities, ensures that patients receive the best possible care. The clinic's dedication to patient comfort and satisfaction has earned it a stellar reputation both locally and internationally.
We often receive patients who seek for dental tourism in Brazil. Traveling to an attractive destination for work, visit or rest, and at the same time to do a dental treatment. The idea is to travel and visit the dentist. It works for dental implants, single tooth dental implants or even full arch dental implants. And also Porcelain Veneers and Monolithic Zirconia Full Arch Prosthesis.
Currently the difference in the exchange rate Euro or dollar with Brazilian currency, benefits foreigners.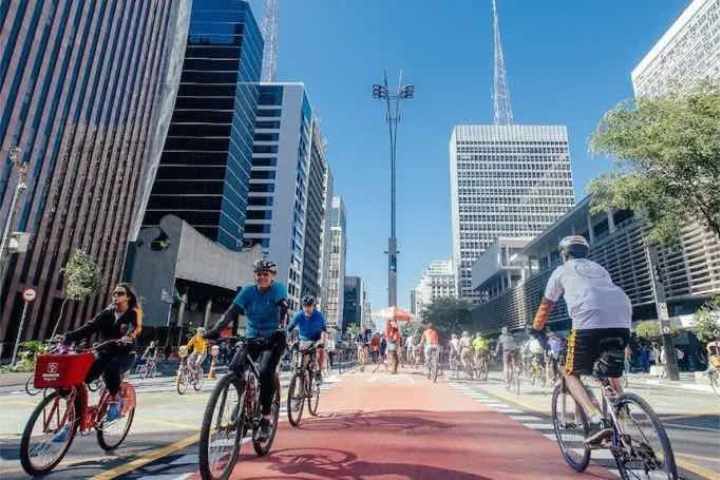 Location of ImplArt, known as the Best Dental Clinic in Brazil
Implart Dental Clinic is conveniently situated in São Paulo, Brazil's largest and most cosmopolitan city. Our clinic is located in the heart of a huge financial and commercial center in São Paulo, the largest city in Brazil. Surroundings, infrastructure and safety in this region (hotels, restaurants, stores) are similar to world class major cities such as Miami, Los Angeles, Tokyo, Madrid, London.
Implart Dental Clinic Rua Cincinato Braga, 37, cj 112 São Paulo – SP, Brazil CEP: 01333-011
The clinic's central location makes it easily accessible to international visitors, whether you're arriving at São Paulo's Guarulhos International Airport or Congonhas Airport. São Paulo itself offers a vibrant cultural scene, making it an attractive destination for dental treatments combined with leisure activities.
Implart is known as the best implant Clinic in Brazil and therefore the best dental implant Clinic in São Paulo.
Advanced knowledge, materials and
technique
s
ImplArt´s mission is to provide the most advanced techniques and materials to achieve aesthetic results, coordinated by Dr. Markarian DDS PhD.
Our clinical Director Dr Markarian is internationally recognized for advanced knowledge in the fields of Dental Implantology, Digital Dentistry, Oral Rehabilitation and Dental Prosthodontics.
Dr Markarian´s scientific production are distributed worldwide trough renowned publications in United States and Europe.
We can help you with your travel schedule and accomodations. Languages spoken at the clinic include English, Italian, Portuguese, and Spanish.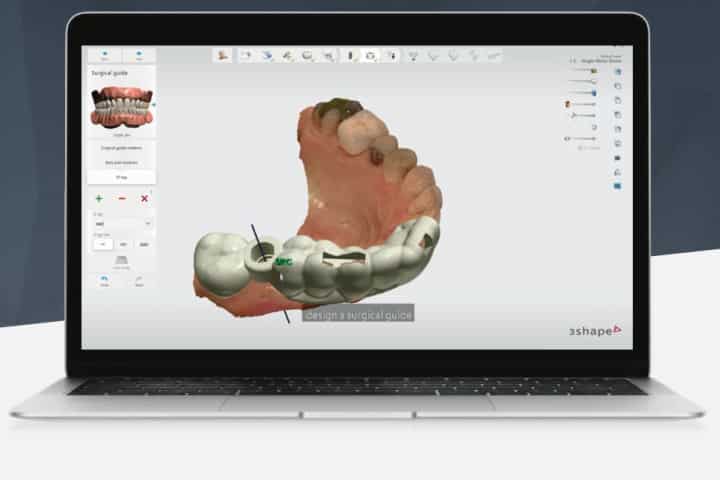 What are the possible dental treatments in your clinic ?
We have advanced expertise in dental treatments, including dental implants, aesthetic dentistry, emax crowns, zirconia crowns, Cad/Cam dentistry.
Dental Image exam center and the Dental Laboratory to manufacture prostheses are located inside the clinic (One-Stop-Clinic)
The clinic staff at Clínica Odontológica ImplArt – ImplArt Dental Clinic includes range of experienced specialists aesthetic and cosmetic dentistry, prosthodontics, Implantology, and Periodontics.
Specialty

treatments

in the clinic – Centered in Digital Dentistry
We are specialized in following dental procedures such as dental implants, veneers, and dental bridges along others with the technological support such as panoramic x-ray (opg), 3d cone beam x-ray (cbct, CT-SCAN, TAC), t-scan (digital bite recording), and individual articulator (face bow) devices for diagnosis, 3d milling of crowns (cerec / sirona and 3Shape system), Computer-Guided implant surgery, digital shade-matching, apex locator, and intraoral camera and scanner.
ImplArt was chosen as the best dental clinic in Brazil by GCR international *.
*January 2021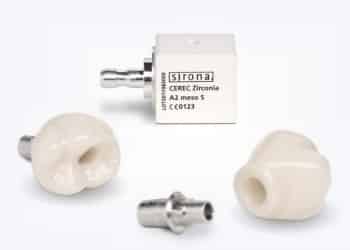 Dental clinic and day spa dentistry
According to new trends in health, patients with limited time can now carry out treatments in a fast and manner. The concept of Day-Dental Clinic, Also known as Dental Spa Involves the planning a greater number of procedures in a single day or a few days. The procedures and visits are optimized to reduce the time of dental treatment.
Most dental treatments can be performed in Day Dental Clinic * including complex procedures like dental implants, dental or cosmetic treatment, by planning ahead. Is especially suitable for executives, tourists, travelers, resident or not in Sao Paulo-SP Brazil. We have all the infrastructure to carry out the Day Clinic with all the comfort for you! Contact your dentist to see if the treatment you need can be performed in Dental Spa.
*Consult us in advance to check availability
Affordability and good cost-benefit

of dentists in Brazil
Brazilian dentists are famous throughout the world for their skills in providing aesthetic and long lasting results in dental treatments.
Additionally for a number of reasons including currency exchange rate, local country costs and wages, dental treatments in Brazil are less costly as their exactly counterparts executed elsewhere.
For example you can receive world class Straumann Swiss Dental implants for one-third / one-fourth the price of the exactly same treatment as done by an American or an European Dentist. That's the same treatment, the same materials offered for less dollars.
There is no magic nor deceiving tricks, the dental implants and treatments cost less here, results are provided with warranty and the materials are certified by the manufacturers.
Besides the top quality medical treatments, Brazil offers all sorts of touristic attractions ranging from beach destinations, vigorous nature forests and wildlife, countryside or urban options.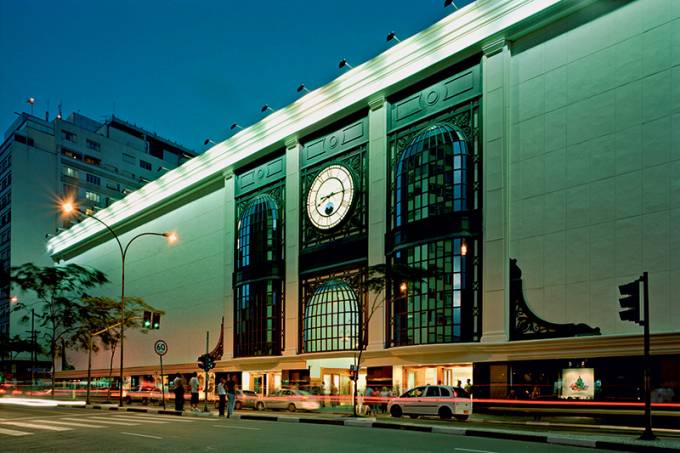 Sedation Dentistry
Now in our dental clinic we are able to do any dental treatment with sedation so that the patient remains relaxed throughout the procedure. Therefore, it is especially suitable for people with fear or phobia of dentistry, dental treatments, pain, among other improving the aesthetics of your smile can be faster and simpler than you think!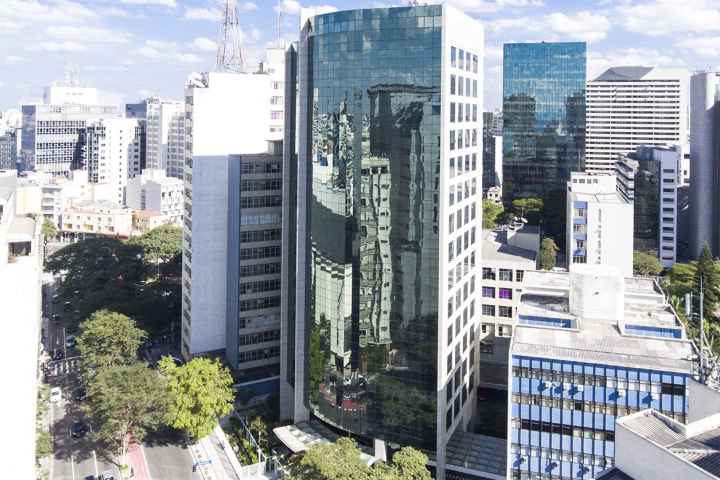 The most executed dental treatments in our clinic are:
You are now invited to check the totality of our website contents, describing all our treatments

and specialities (as most of the content is provided in Portuguese, please use Google Translator)
Aesthetic dental implants

Dental Implants on removable dentures

Dental implants with fixed crowns

Immediate load and fast dental implant placement

Repair of dental implants

Bony fill for dental implants

Repair of fixed dental prostheses

Painless dental implant Treatments

General Dentistry

Endodontics

Maxillofacial Surgery
Why Choose Implart for International Dental Care?
Multilingual Staff: At Implart, you'll find a team of professionals who are fluent in multiple languages, ensuring effective communication and a comfortable experience for international patients.
Comprehensive Services: From general dentistry to complex procedures, Implart Dental Clinic covers a wide spectrum of dental treatments, including cosmetic dentistry, oral surgery, dental implants, and orthodontics.
Advanced Technology: The clinic is equipped with cutting-edge dental technology, ensuring the highest standards of care and precision.
International Reputation: Implart has a strong presence in the international dental community and is recognized for its commitment to excellence in dentistry.
Whether you're visiting São Paulo for a dental procedure or exploring the city's vibrant culture, Implart Dental Clinic is your trusted partner for world-class dental care in Brazil.

Planning your treatment in advance
We can plan your visit in advance, and even your implant surgery. It all starts with an online previous consultation with Dr. Markarian. This way, when a patient who lives abroad, or in another state, arrives at the Implant Dental Clinic to start their intensive treatment, we already have everything planned! All of this is also possible because the ImplArt Clinic has its own prosthetic laboratory, equipped with the most modern resources and equipment to carry out your treatment.