Dental Implants in São Paulo – English fluent dentist
The concept of an Outpatient Dental Day-Clinic, also known as Dental Spa, makes it possible to complete a great number of procedures in a single day or over a couple of days, including dental implants in São Paulo- Brazil.
Spend some time in São Paulo-Brazil and have your dental treatment done !
The trend nowadays is for patients with little time to want health treatments done efficiently in a controlled situation.
Time spent on procedures can be optimized and efficiently reduced. Specially for your short stay in São Paulo-Brazil. You can enjoy your dental tourism stay or work days in São Paulo and undergo your dental treatment, even a complex one!
With advance planning, most dental treatments can be done in our Outpatient Day-Clinic, including complex procedures like implants, the best prostheses and cosmetic treatments.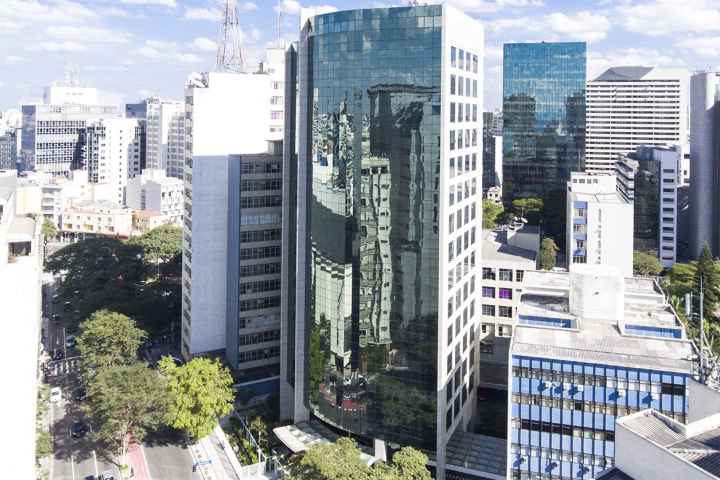 ImplArt Dental Clinic offers you:
The best location at São Paulo´s downtown financial district (Avenida Paulista)

Internationally recognized treatments and techniques

High technology for efficient treatment delivery, such as dental intraoral scanners, 3D tooth printers

Internationally educated Doctors, under the coordination of Dr MSc PhD Roberto Markarian

The very same certified materials and methods found in the best clinics of the United States and Europe

English fluent doctors and staff
First Class Structure for you Dental Treatments in São Paulo – Brazil
Brazilian Dentistry is worldwide recognized by its talent specially related to Aesthetic Treatments. We have all the infra-structure necessary to offer you the convenience of an Outpatient Day-Clinic plan! Get in touch with Dr. Markarian to find out if the treatment you need can be done at our Outpatient Day-Clinic. Our English speaking doctors ad staff will be able to help in you dental treatment planning.
Improving the appearance of your smile may happen faster than you think! We understand that you may also benefit financially doing the best dental treatment in São Paulo-Brazil, because of the currency exchange rates. It is also well known that the same treatment price in Brazil will cost a fraction of the same price in the United States or even at Europe.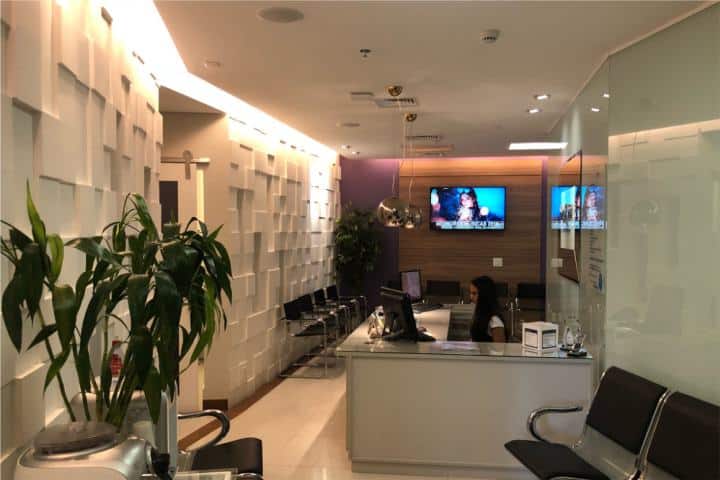 Dr Markarian is an Internationally recognized dentist – and speaks English Fluently
Graduated in dentistry in July 2001 from the University of Sao Paulo's School of Dentistry – among the best in Brazil and worldwide, Dr. Markarian focused his studies on the scientific aspects of dentistry, concentrating his research in the area of Advances in the best Dental Materials, Dentistics, Prostheses, and Implants, receiving four awards in national professional congresses.
Dr Markarian attended postgraduate courses at the University Harvard School of Dental Medecine – Boston – United States. His scientific results were published by international prestigious publications like:
JOMI (International Journal Of oral and Maxxillofacial Implants USA – official Board of Dental Implants),

Journal Of Prosthodontics (USA- official Board of Prosthodontics)

The Journal of Prosthetic Dentistry – United States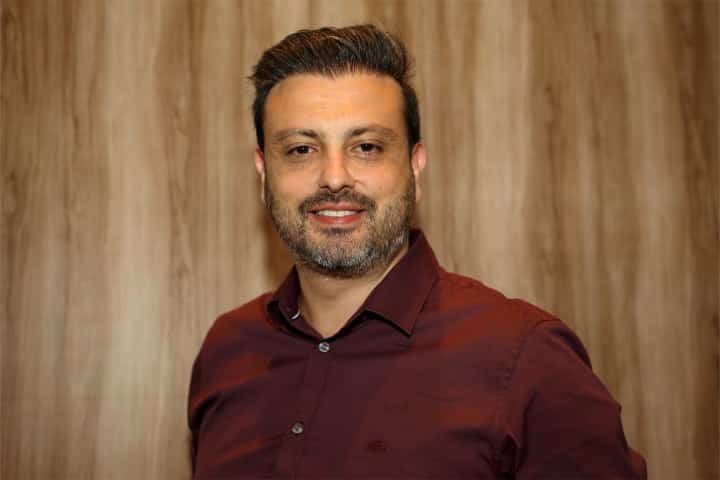 At the same time, he kept improving his knowledge with post-graduate courses in the areas of Prostheses and Dental Implants an became an Assistant in the Fixed Prosthesis Team of the Dental School of the University of Sao Paulo, teaching theory and practice at the Faculty.
Dr. Markarian has been an active participant in congresses throughout Brazil, United States and Europe, having become a member and invited guest speaker at dental associations of international renown in the field of Prostheses and Implants.
Mains Academic achievements of our main Dentist – Dr Markarian
PhD Degree in Dental Implantology – Univ SL Mandic Campinas 2017

Master's degree in Dental Prostheses from the School of Dentistry of the University of Sao Paulo 2006.

Specialist degree in Dental Implants from the University of Sao Paulo

Specialist degree in Dental Prostheses by the Federal Council of Dentistry.

Post-graduate degree in Advanced Implant Surgery by the Sao Paulo Association of Dental Surgeons.

Post-graduate degree in Oral Surgery by the Sao Paulo Association of Dental Surgeons.

Member of the Academy of Osseointegration – AO USA Certified by Straumann Implant Systems 2001- ITI, Switzerland
Dental Implants & Cosmetic Dentistry in São Paulo – Brazil
Our clinic offers a wide variety of the best dental cosmetic procedures and services: Dental Implants, Dental Spa and Outpatient Day Clinic, Dental Bleaching, Full Arch Implants, Full Contour Zirconia Prostheses and Bridges.
Dental implants are artificial roots installed by means of a straightforward, fast and painless surgical procedure used to replace lost teeth. After the implant is done we install a prosthetic tooth to recover your natural appearance and chewing function.
Find out more about Straumann Swiss dental implants
Have your questions about dental treatments answered
Contact us to schedule an evaluation appointment!
Immediate Loading with Dental implants In Brazil
Usually it takes from 3 to 6 months for a dental implant to heal completely before we can install a definitive tooth. During this period the patient wears a temporary dental prosthesis. Thanks to scientific advances, it is now possible in some select cases to enter the clinic with no teeth and leave at the end of the day with a full complement of fixed teeth on dental implants.
One of the main techniques to achieve a full arch rehabilitation is trough an All on Four treatment, also available at our clinic. This technology, known as Immediate Loading, provides great satisfaction to the patient due to its quick results. Implants with immediate loading can be utilized to support any type of oral rehabilitation unit, whether single porcelain crowns, partial or complete fixed dental prostheses or even overdentures. Find out more »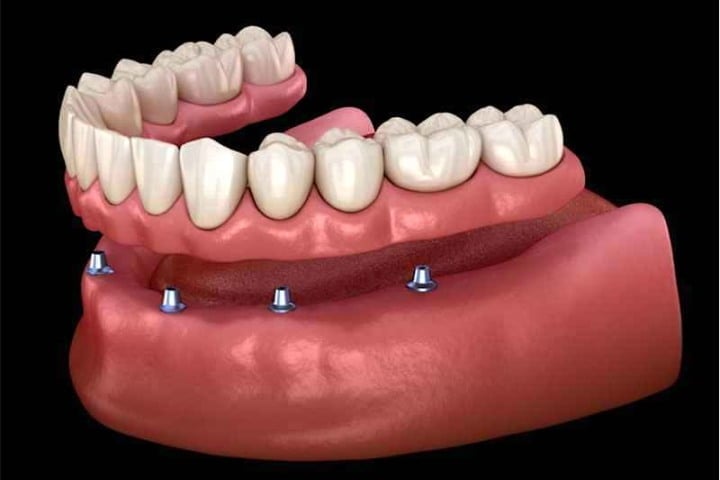 Outpatient Day Clinic and Dental Spa in Brazil
Most dental treatments can be completed in one or a few days in our Outpatient Day-Clinic, including complex procedures such as implants, dental prostheses, and cosmetic dentistry (after comprehensive pre-planning). We offer all the infra-structure that will make your Outpatient Day-Clinic experience pleasant and comfortable! Contact us to find out if the treatment you need can be done in our Outpatient Day-Clinic. Day-Clinic. Find out more »
Perfect Cosmetic Dentistry – The Brazilian Style
Current cosmetic dental resources make it possible to change the contour of a single tooth to a complete reformulation of the aesthetics of a smile. This can be achieved through Porcelain or Metal-free Crowns (Caps) (Zirconia, emax, Empress and Procera), Porcelain or Composite Resin Veneers, Inlays, Bonding, Dental Bleaching, or Dental Implants. These techniques make it possible to totally recreate the color and shape of your teeth certainly for a more aesthetic smile with faster, safer and long lasting solutions. Find out more »
Get to know our fixed zirconia bridges – fabricated in our own lab
Porcelain is usually a favorite for prostheses because of its strength and durability, but it does cost more than resin bridges. The ceramic zirconia material resembles glass and has translucent features which give it a natural appearance. Translucent Zirconia prosthesis are beautiful, strong and durable. Many people prefer to use porcelain prosthesis for full oral rehabilitations than resin based ones.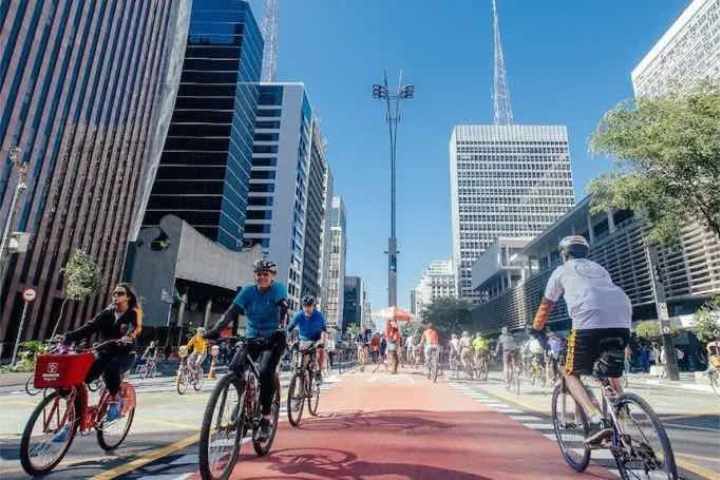 São Paulo is an international destination for dental treatment and health tourism – Enjoy !
If you prefer we can also Speak in Spanish
Click on the Balloon below and send us an inquiry by WhatsAPP !